Turnkey Solutions (design and build)
NRM Interior Construction is capable of providing fully bespoke interior design and construction solutions for 'bare-shell' spaces, tailored to your needs.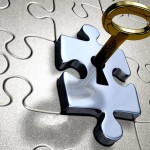 By combining design, project management, and construction teams in one place, clients will have no need to go through the time consuming and confusing process of appointing and managing an interior designer and all the sub-contractors required to undertake a corporate / commercial fit-out. NRM will be the single point of contact. This single point design and build service delivers high quality construction projects faster, and at a competitive cost. We work directly with each trade and supplier to ensure all of our projects are fit for purpose and offer value for money.
Once the project design stage is completed, our highly skilled and train execution teams will then engage in turning our plan and vision for your space into a tangible reality. We recognise that having the best planning and utilising the highest quality materials will have no meaning if the build stage is not completed with integrity. We have recruited the best site labourers, foreman and engineers within the various disciplines of interior construction to ensure a quality conscious finish with NO cut corners.
Ultimately, at NRM our aim is to exceed our client's expectations. We emphasise on delivering the best possible quality within a planned budget, improving cost performance and accelerating project delivery.