INTERIOR DESIGN CONSULTANCY
NRM Interior Construction offers a complete range of services for the planning and design of interior environments. Services include strategy and theming, design plans, consultation on materials and budgets, along with 3D visualization and animation.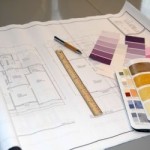 We provide innovative solutions to help you maximize the efficiency of your floor space, increasing productivity and creating a great working environment.
Interiors designed by NRM reflect each clients' business goals and their brand. Careful material selection ensures an innovative interior environment that accurately reflects clients' image, values, and budget.
The customer's brief is essential to the design process. However the customer's business TODAY is only part of the story. The future vision of the business, expansion plans and its target client market are all essential considerations when designing a workspace.
Having experienced designers on hand we deliver a project with a design scheme that reflects your company's status, encompasses its branding and provides a stimulating environment for employees and clients.